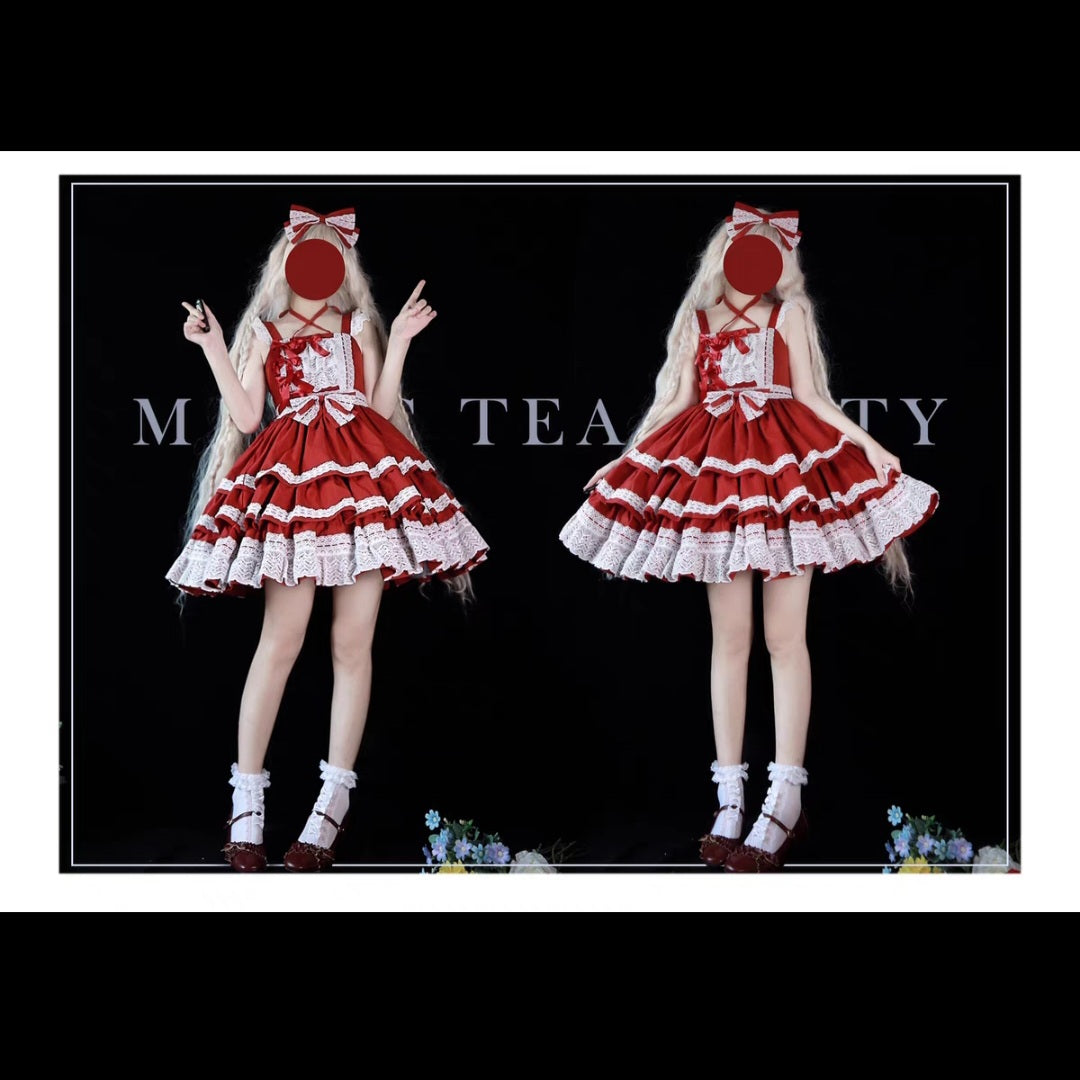 This Design Plus Size Version is brought to you by Night Whisper X Magic Tea Party
4 Colors to choose from: black, blue, yellow, and white
We thank MPT so much for their work~

Getting the matching petticoat here: https://nightwhisperdesign.com/products/18-5-47cm-length-super-puffy-4-layers-petticoat?_pos=5&_sid=f7acc6f92&_ss=r
Getting the matching bonnet (same fabric) for extra $80.


Fabric: Pure Cotton.
Above the knee, mid-thigh length dress
Cotton dress is super super comfortable especially in the summer time. But it DOES wrinkle a lot, needs to be ironed each time for wearing.

Single Layer Dress no lining, super comfortable in the summer.

XL-2XL:
Garment bust 100-125cm,
suggest for customers with bust 95cm-120cm
Under bust good for 80-100cm (can also fit a few centimeters larger)
No limit on the waist
Length around 90cm Above the knee, mid-thigh length
Skirt Girth = 260cm

3XL-4XL:
Garment bust 120-145cm,
Suggest for customers with bust 120-140cm
Under bust good for 100-125cm
Length around 95cm, above the knee, mid-thigh length
No limit on waist

4XL-6XL:
Garment bust 140-165cm
Suggest for customers with bust 135-160cm
Length around 90cm Above the knee, mid-thigh length



Fitting Report:
- Model with 48" bust reports both size 2XL and 3XL fit her well but she prefers 3XL

Contact us if you have any questions~
During sale events and new collection launches, there may be a slightly longer processing time.
Most of our orders will be shipped from Saint Charles, Missouri. We will inform our customers if the items needs to be shipped from our partnered studios in other locations.
Item(s) Please return items as close as possible to the original condition and packaging: unworn, unwashed and with all tags attached.
If there are any issues with quality and fit, we'll take care of the shipping cost both ways. :D